Split image
Tell your brand's story through images.
Hummel is coming into bloom!
"I want to bring joy" Sister Maria Innocentia Hummel's motto saw her M.I. Hummel figurines portray bright, young children who are thoroughly engrossed in their energetic daily activities. Her Artistic talent was discovered in 1931 when she raised fund for the Siessen Convent selling her sensational child-themed postcards which inspired Franz Goebel.

In 1935, M.I. Hummel figurines, took to the world stage in the Leipzig Fair and thereafter the figurines were being sought after by collectors. Today, Hummel Manufaktur GmbH continues utmost quality control and guarantees the authentic production of the M.I. Hummel figurines, each of which bearing the Hummel backstamp, attaching significant value in collections.


VIEW COLLECTION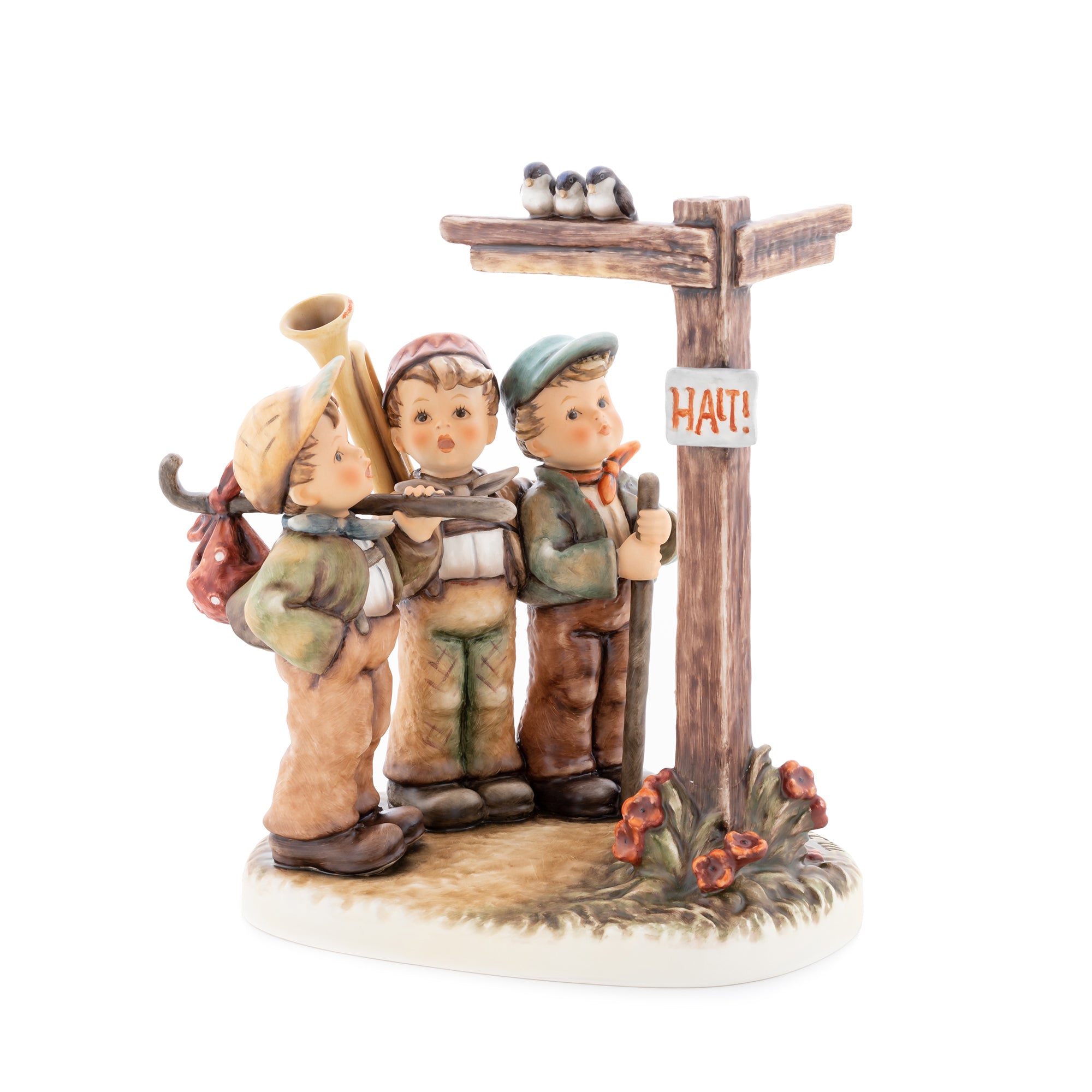 Where shall we go? The three little wanderers are looking up. The signpost, which serves as a resting place for three sparrows, seems to be unlabeled. Only a sign calling hikers to pause - as is also necessary sometimes in your life's journey to make sure you take the right path.
Material: Porcelain Figurine
Collection: Childhood Memories Masterpiece
Product size: 20x24 H cm
Sculptor/Modeler: Marion Huschka
Publishing Year: 2018
Origin: Germany
Tell your brand's story through images.
Shop All Hummel Figurines